ZIGExN Co., Ltd. Opens "Oita Office" on the Occasion of Its 15th Anniversary
Press Release
June 15, 2021
Collaborating with local governments and educational institutions to develop young IT professionals and create jobs in Oita Prefecture
ZIGExN Co., Ltd. (Head Office: Minato-ku, Tokyo; Representative Director, Operating and CEO: Joe Hirao; Securities code: 3679; 1st Section of the Tokyo Stock Exchange; hereinafter " ZIGExN ") is pleased to announce that it will open an "Oita Office" in the summer of 2021, with the aim of creating jobs, developing IT human resources, and revitalizing the local community in Oita Prefecture. Prior to the establishment, a location announcement ceremony was held at the Oita Prefectural Office on Monday, June 14, 2021.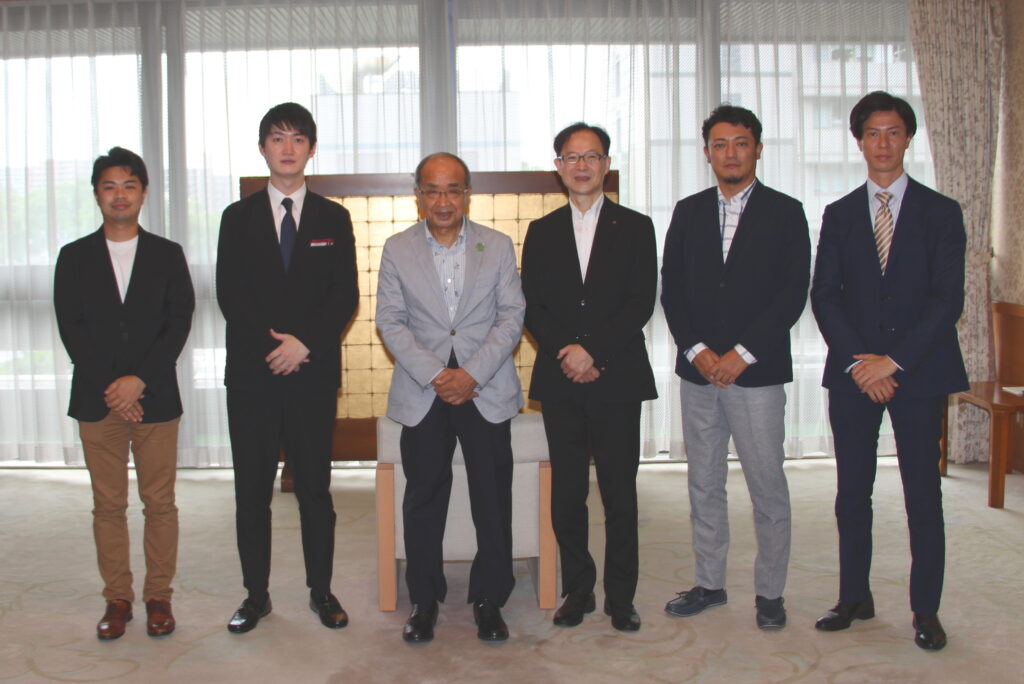 ■Background of the Opening of the Oita Office
The ZIGExN Group provides more than 40 services to update the futures of people at the crossroads of their lives in the area of life events (job hunting, housing, cars, travel, etc.), with "Update Your Story – for a better future. In June of this year, the company celebrated its 15th anniversary and has renewed its corporate logo and corporate website, along with the establishment of a new "Purpose". In the medium-term management plan "ZCore," which was announced earlier this year, sustainability initiatives were also set out as one of the management strategies.
The Oita Office, our sixth office, not only offers a wide range of work styles to suit employees' life stages and job types, but also provides a place for employees to meet the challenges of Oita Prefecture, such as the "20s to 40s" age group. In Oita Prefecture, there are few options for employment, especially in IT companies, and this is one of the factors that encourage young people to leave the prefecture for the Tokyo metropolitan area and neighboring prefectures. Through the establishment of the "Oita Office", ZIGExN will contribute to the revitalization of the region by providing a new option for young people to work at IT companies while living in Oita Prefecture.
■Mr. Katsusada Hirose, Governor of Oita Prefecture, comments
We are very pleased to announce the opening of ZIGExN's new office in Oita Prefecture. I hope that the employment rate of young people in Oita Prefecture will increase along with ZIGExN's activities to become a "Life Platform Company".
■Mr. Kiichiro Sato, Mayor of Oita City, comments
I would like to express my gratitude to ZIGExN for opening a new office in Oita City, and I hope that through the development of IT human resources and the creation of jobs, the "information asymmetry" in regional cities will be improved.
■Future Development
As one of its sustainability initiatives, the Oita Office plans to collaborate with companies and educational institutions in Oita Prefecture and Oita City to develop IT human resources by utilizing ZIGExN's expertise in IT, marketing, and business promotion, and to promote initiatives that will lead to the continuous development of the local community.
In the future, ZIGExN will continue to support the development of human resources in line with the trends of the times, such as globalization and DX, and to create continuous employment.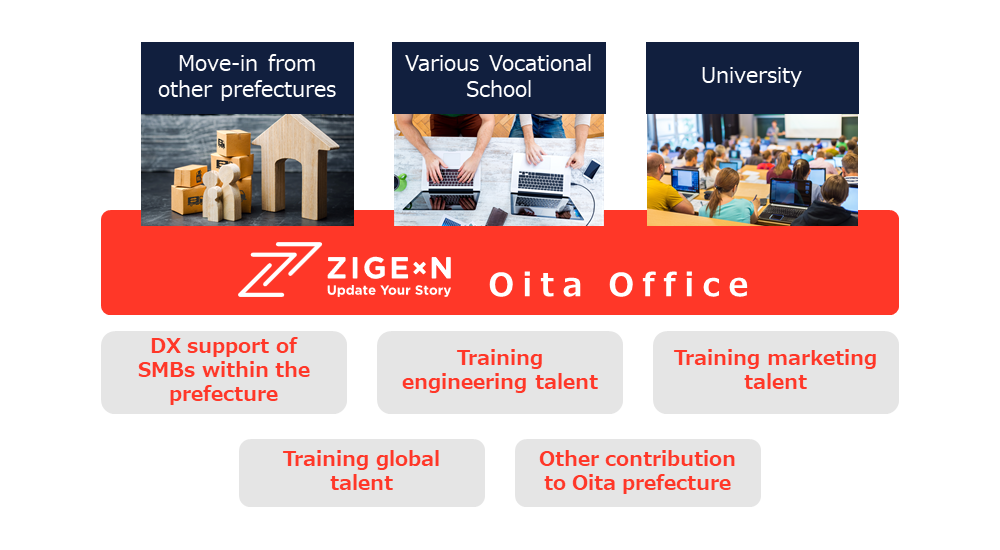 ■Office Outline
[Office Name] ZIGExN Oita Office
[Location] Oita Chuo-dori Building 8F, 1-2-1 Miyako-machi, Oita City, Oita Prefecture
[Start of operations] Summer 2021
[Recruitment] Approximately 50 employees are scheduled to be hired.
Contact information for the press regarding this matter