ZIGExN's ESG Policy
 The ZIGExN Group will contribute to the sustainable development of society by realizing its basic philosophy of "maximizing opportunities in life" through various corporate activities.
 In June 2021, the 15th anniversary of our founding, we newly established "Purpose" for our Company's existence: "Update Your Story for a Butter Future". These words encompass the idea that you are the main star of your life, and that we hope you advance your life through the services of ZIGExN.
We will incorporate the idea of the purpose into not only businesses and services, but also sustainability activities.
 In August 2021, we released the first integrated report of our group. In order to promote understanding from investors and other stakeholders, we disclosed our value creation process, the strength of our company, and our ESG/SDGs initiatives.
 We will further update the content of our disclosures by referring to the value competition guidance provided by the Ministry of Economy, Trade and Industry (METI), as well as global common frameworks such as TCFD and SASB standards.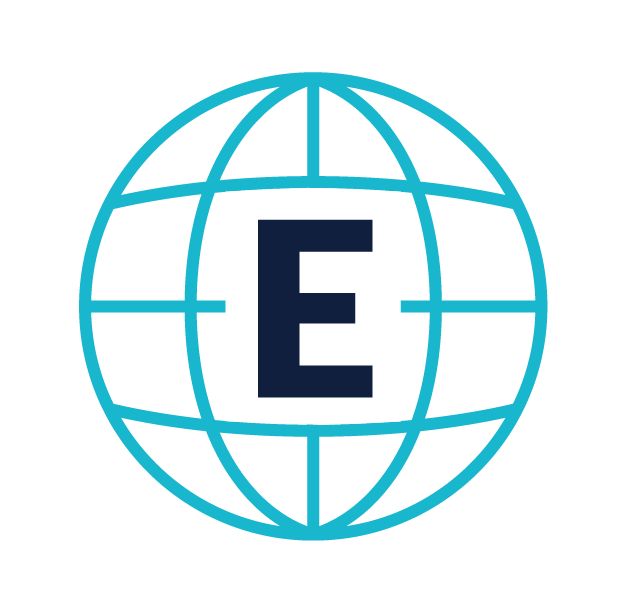 Environment
We have set up a system to measure and observe CO2 emissions within the Group at fixed points.
In the future, we will set mid- to long-term CO2 emission reduction targets and implement measures to achieve them.
In addition, at the head office of ZIGExN, we will promote and encourage environmentally friendly activities such as abolishing the use of paper cups and encouraging the purchase of green products.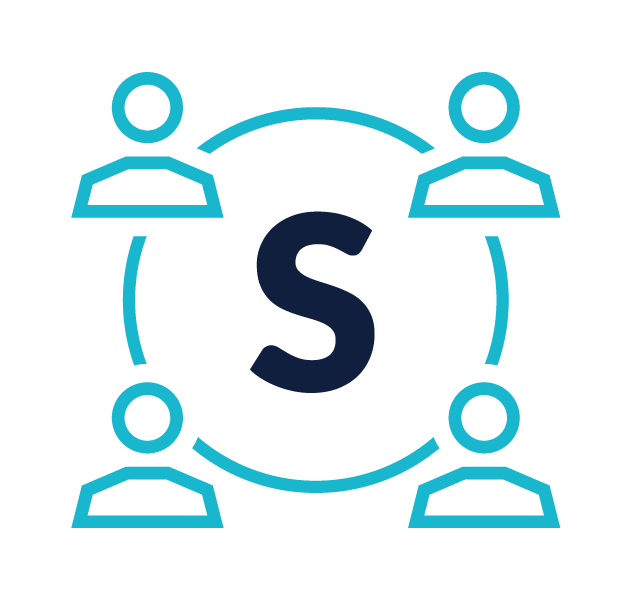 Social
From the perspective of diversity, we have set the promotion of women's activities and the increase in the ratio of women in management positions as part of our materiality, and we are promoting initiatives to achieve these goals.
In order to produce the next generation of management, we are also working to expand our training system and create opportunities for young people to be selected.
At the same time, we will work to create an environment where employees can play an active role while maintaining their physical, mental and social "well-being", and realize their "Well-Do₋Being".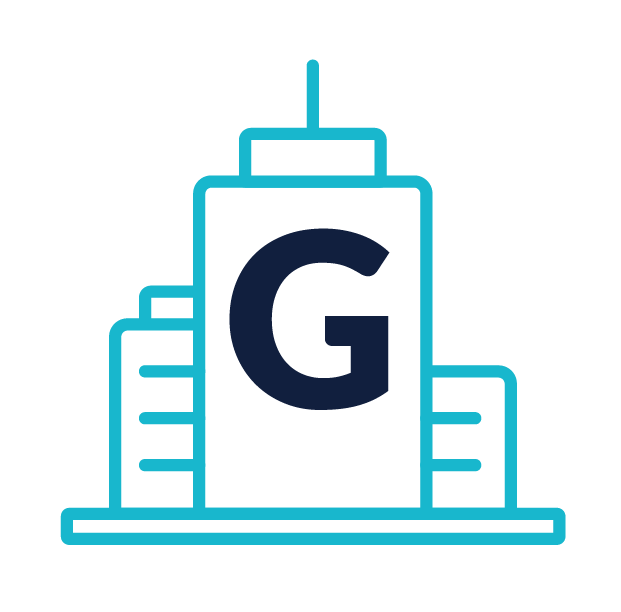 Governance
Through the implementation of activities based on its management philosophy and code of conduct, the Company is committed to achieving sustainable growth and enhancing its corporate value over the medium to long term in order to realize its basic philosophy. To gain the confidence of its shareholders and other stakeholders, the Company strives to enhance its corporate value by establishing a corporate governance system that provides a high level of management transparency and a management oversight function, while at the same time making appropriate management decisions in a timely manner.
ESG Data
Environmental Indicators
FY3/2021
FY3/2022
FY3/2023

Electricity consumption
and CO2emissions

SCOPE1
0kg-CO2
0kg-CO2
0kg-CO2
SCOPE2
195.9kg-CO2
208.8㎏₋CO2
226.5㎏₋CO2
Total (only head office)
195.9kg-CO2
208.8㎏₋CO2
226.5㎏₋CO2
Electricity consumption
445,737kwh
475,727kwh
495,949kwh
*SCOPE1 is CO2 emissions from direct use of gas in offices
*SCOPE2 is CO2 emissions from use of electricity in office

Social Indicators
FY3/2021
FY3/2022
FY3/2023

Number of employees

Number of regular employees and contract employees (total)
198
203
229
Part-time and dispatched employees (Total)
51
58
79

Number of supervisors

Total
37
47
62
Male
32
42
55
Female
5
5
7
Number of business officers
Total
9
13
14

Average Age

Male
33
33
32
Female
32
33
33

Years of service

Male
2.25
2.67
2.92
Female
2.33
2.50
2.83
Governance Indicators
FY3/2021
FY3/2022
FY3/2023

Board of Directors

Total
4
5
5
Number of female directors (Total)
1
1
1
Number of outside directors (Total)
2
2
2
Number of independent directors (Total)
2
2
2

Audit & Supervisory Board

Number of corporate auditors (Total)
3
3
3
Number of outside corporate auditors (Total)
3
3
3
Number of independent corporate auditors (Total)
2
2
2
※Figures are on a non-consolidated basis.
※Average years of service of employees increased by M&A has not been taken over
※The number of part-time and dispatched employees is the annual average of them
Company name
CORDA Co., Ltd.
Representative
Tetsushi Yuki, President and Representative Director
Share Capital
JPY100,100,000
Date of establishment
February 22, 2012
Location
3-4-8 Toranomon, Minato-ku, Tokyo
Contents of business
Fortune-telling business, Internet media business
Business issuer of qualified invoice registration number
T8010401098360
Operation service
Minna no denwa uranai (Telephone divination for everyone):https://sp.minden.jp/
Telephone divination misty line:https://mistyline.jp/
Clover chat divination:https://www.minden.jp/cloverchat/
Clover:https://www.minden.jp/clover/
Home Page
https://2zigexn.co.jp/

| | |
| --- | --- |
| Company name | ZIGExN VeNtura Co., Ltd. |
| Representative | Daichi Ishiguro, President and Representative Director |
| Share Capital | 200,000 USD |
| Date of establishment | January 5, 2013 |
| Location | 11F Vina Building, 131 Xo Viet Nghe Tinh stress, Binh Thanh Dist, Ho Chi Minh City |
| Contents of business | Offshore development business, Internet media business |
| Home Page | https://zigexn.vn/ |

Company name
Apple World Co., Ltd.
Representative
Takeshi Fukada, President and Representative Director
Share Capital
JPY200,000,000
Date of establishment
December 6, 1991
Location
Mejirozaka ST Building 7F, 2-3-3 Sekiguchi, Bunkyo-ku, Tokyo
Contents of business
Reservation/arrangement of overseas/domestic hotels, sale of hotel coupons and overseas/domestic hotel/travel-related information service
Business issuer of qualified invoice registration number
T8013301000593
Operation service
TRAVELIST:https://travelist.jp/
Apple World:https://appleworld.com/agt/
Hotelista:https://hotelista.jp/
Travel:https://travel-entry.com/ja
Home Page
https://appleworld.co.jp

Company name
TSD Inc.
Representative
President and Representative Director: Takeshi Fukada
Share Capital
JPY50,000,000
Date of establishment
August 25, 2004
Location
Mejirozaka ST Building 7F, 2-3-3 Sekiguchi, Bunkyo-ku, Tokyo
Contents of business
Airline ticket purchasing, ticketing and settlement business,BtoB dedicated hotel reservation site business,Settlement agency business,BPO business for travel agencies
Business issuer of qualified invoice registration number
T8010001089396
Operation service
Overseas airline ticketing agency services "BPO":https://www.travelsupportdesk.jp/service/bpo/
Airline ticket purchasing, ticketing and clearing services Galantour:https://www.gallant.jp/index.php
Operation of a hotel reservation website for travel agencies Rikisha:https://www.rikisha-easyrez.jp/
A comprehensive credit card membership and settlement agency business TASA :https://www.tasa.co.jp/
Home Page
https://www.travelsupportdesk.jp/

| | |
| --- | --- |
| Company name | and A company Co., Ltd |
| Representative | Representative Director Sho Hayakawa |
| Share Capital | JPY20,000,000 |
| Date of establishment | July 7, 2022 |
| Location | 3-4-8 Toranomon, Minato-ku, Tokyo |
| Contents of business | M&A support services |
| Business issuer of qualified invoice registration number | T5010401168463 |
| Home Page | https://and-a-company.co.jp |

| | |
| --- | --- |
| Company name | TCV Corporation |
| Representative | Naoki Ozawa, President and Representative Director |
| Share Capital | JPY28,224,445 |
| Date of establishment | December 4, 2018 |
| Location | 3-4-8 Toranomon, Minato-ku, Tokyo |
| Contents of business | E-commerce business related to the export of automobiles, Internet media business, and the provision of services incidental thereto |
| Business issuer of qualified invoice registration number | T3010001196924 |
| Operation service | TCV:https://www.tc-v.com/ |
| Home Page | https://www.tc-v.com/about/aboutus/ |

Company name
REJOB Co., Ltd.
Representative
Ippei Suzuki, President and Representative Director
Share Capital
JPY100,100,000
Date of establishment
November 2, 2009
Location
47th floor, Sunshine 60, 1-1, Higashi-Ikebukuro 3-chome, Toshima-ku, Tokyo
Contents of business
Recruiting media business, career design business and CSV promotion projects
Business issuer of qualified invoice registration number
T1011101054486
Operation service
Job offering site, REJOB:https://relax-job.com
Job offering site, REJOB Care:https://relax-job.com/kaigo
CSV promotion Sakura Project:https://sakura.rejob.co.jp/
Beauty industry support media, More REJOB BEAUTY:https://relax-job.com/more/
Healthcare & nursing care support media, More REJOB HEALTH & CARE:https://relax-job.com/more-health/
Home Page
https://rejob.co.jp/

Company name
MIRAxS Co., Ltd.
Representative
Takanori Amano, President and Representative Director
Share Capital
JPY10,000,000
Date of establishment
April 1, 2008
Location
Tokyu Building-West Building 1, 7F, 1-8-12 Nishiikebukuro, Toshima-Ku, Tokyo
Contents of business
Temporary staffing/recruitment in the nursing care field, temporary staffing/recruitment in the childcare field, temporary staffing/recruitment in the medical field and babysitter business (home-visit childcare business)
Business issuer of qualified invoice registration number
T4013301030479
Operation service
MIRAxS Kaigo:https://kaigo.miraxs.co.jp/
MIRAxS Hoiku:https://hoiku.miraxs.co.jp/
MIRAxS Kango:https://kango.miraxs.co.jp/
mirax sitter:https://sitter.miraxs.co.jp/
Home Page
https://miraxs.co.jp/

| | |
| --- | --- |
| Company name | Sanko Ad Co., Ltd. |
| Representative | Haruhisa Daita, President and Representative Director |
| Share Capital | JPY100,100,000 |
| Date of establishment | August 1, 2000 |
| Location | Nagoya Panasonic Building 6F, 1-23-30 Izumi, Higashi-ku, Nagoya City, Aichi Prefecture, Japan |
| Contents of business | Planning, production and publication of newspaper inserted help wanted ads |
| Business issuer of qualified invoice registration number | T3180001056979 |
| Operation service | Kyujinjoho.biz |
| Home Page | https://sanko-kyujin.co.jp/ |

| | |
| --- | --- |
| Company name | BizMo Co., Ltd. |
| Representative | Haruhisa Daita, President and Representative Director |
| Share Capital | JPY10,000,000 |
| Date of establishment | May 7, 2019 |
| Location | Nagoya Panasonic Building 6F, 1-23-30, Higashi-ku, Nagoya, Aichi, Japan |
| Contents of business | Sales and provision of human resources service related products including job advertisement media mainly in Aichi, Gifu and Mie prefectures. |
| Business issuer of qualified invoice registration number | T5180001136465 |
| Home Page | https://biz-mo.co.jp/ |

Company name
BEYOND BORDERS CO.,LTD.
Representative
Representative Director Tadayoshi Endo
Share Capital
JPY40,000,000
Date of establishment
July 1, 2015
Location
Shinjuku Garden Building 102, 1-24-11 Shinjuku, Shinjuku-ku, Tokyo, 160-0022
Contents of business
Operation of a cross-border real estate information website
Job placement business specialized in the real estate industry
Business issuer of qualified invoice registration number
T7011101073976
Operation service
REAL ESTATE WORKS:https://realestateworks.jp/
SEKAI PROPERTY:https://en.sekaiproperty.com/
Home Page
http://beyondborders.jp/en/

| | |
| --- | --- |
| Company name | Struct Co., Ltd. |
| Representative | President and Representative Director Ryosuke Imai |
| Share Capital | JPY10,000,000 |
| Date of establishment | April 30, 2020 |
| Location | F3 Aobadai Tower ANNEX, 3-1-18 Aobadai, Meguroku, Tokyo |
| Contents of business | Recruiting business specializing in the construction industry . |
| Business issuer of qualified invoice registration number | T6011001133674 |
| Operation service | Kensetsu-JOBs:https://kensetsu-jobs.struct-inc.co.jp/ |
| Home Page | https://struct-inc.co.jp/index.html |

| | |
| --- | --- |
| Company name | Ties Co., Ltd |
| Representative | Representative Director: Eiji Hirooka |
| Share Capital | JPY15,000,000 |
| Date of establishment | July 22, 2005 |
| Location | 23rd floor of Herbis ENT Office Tower, 2-2-22 Umeda, Kita-ku, Osaka-shi, Osaka |
| Contents of business | Job placement business specializing in the manufacturer domain. |
| Business issuer of qualified invoice registration number | T9120001111742 |
| Operation service | Ties:https://www.ee-ties.com/ |
| Home Page | https://www.ee-ties.com/about/ |

| | |
| --- | --- |
| Company name | Awesome Agent Co., Ltd |
| Representative | Representative Director: Yu Takemura |
| Share Capital | JPY2,500,000 |
| Date of establishment | September 12, 2016 |
| Location | 3F Hirokoji YMD Building, 1-20-25 Nishiki, Naka-ku, Nagoya City, Aichi Prefecture |
| Contents of business | Job placement business specializing in logistics |
| Business issuer of qualified invoice registration number | T4180001124859 |
| Operation service | Dorapita:https://dorapita.com/ |
| Home Page | https://awesomegroup.co.jp/ |

Representative Director, Operating Officer and CEO

Joe Hirao

Career

| | |
| --- | --- |
| Apr. 2005 | Joined Recruit Co., Ltd. (currently Recruit Holdings Co., Ltd.) |
| Oct. 2006 | Seconded to the Company |
| Mar. 2007 | Director of the Company |
| Jan. 2008 | President, Representative Director, of the Company |
| Jun. 2018 | President, CEO and Executive Officer of the Company (current position) |

Director, Operating Officer

Sachiko Hatano

Career

| | |
| --- | --- |
| Dec. 2006 | Joined Azusa Audit Corporation (currently KPMG Azusa LLC). |
| Oct. 2010 | Registered as a certified public accountant |
| Jun. 2011 | Joined Lifenet Insurance Company |
| Feb. 2018 | Joined the Company |
| Oct. 2018 | General Manager of the Business Management Department (current position) |
| Jun. 2020 | Executive Officer (current position) |
| Jun. 2021 | Director of the Company (current position) |

Director and Operating Officer

Shinji Sato

Career

| | |
| --- | --- |
| Apr. 2006 | Joined J-Brain Co. |
| Aug. 2009 | Joined I&C Cruises Inc. |
| Jul. 2011 | Director and COO, I&C Cruises, Inc. |
| Jul. 2020 | Joined the Company |
| Jun. 2021 | Operating Officer of the Company (current position) |
| Jul. 2022 | Head of Life Media Platform Business Division of the Company (current position) |
| Oct. 2022 | Head of Management Communication Division of the Company (current position) |
| Jun. 2023 | Director of the Company (current position) |

Outside director

Yasuo Usuba

Career

| | |
| --- | --- |
| Apr. 1987 | Joined Recruit Co., Ltd. |
| Aug. 2002 | Joined IBM Japan, Ltd. |
| Apr. 2006 | Joined GE Consumer Finance Co., Ltd. (currently Shinsei Financial Co., Ltd.) |
| Sep. 2008 | Joined Recruit Co., Ltd. |
| Oct. 2011 | Joined Google Japan G.K. General Manager of the Channel Sales Business Division |
| Feb. 2021 | Joined LocationMind Inc. |
| Mar. 2021 | Director and COO of the company (current position) |
| Jun. 2021 | Outside Director of the Company (current position) |

Outside director

Jun Sakaki

Career

| | |
| --- | --- |
| Apr.1997 | Joined Dai-Ichi Kangyo Bank, Ltd.(now Mizuho Bank, Ltd.) |
| Jul.2003 | Completed master's course at Stanford University Joined Boston Consulting Group, Inc. |
| Feb.2009 | Joined AlixPartners |
| Feb.2013 | Joined IKYU Corporation |
| Feb.2016 | Appointed President and CEO of IKYU Corporation (current position) |
| Apr.2021 | Appointed corporate officer and General Manager of Travel Division at Yahoo Japan Corporation (current position) |
| Jun.2022 | Outside Director of the Company (current position) |

Full-time Outside Auditor

Mari Yajima

Career

| | |
| --- | --- |
| Dec. 2007 | Joined ShinNihon LLC (currently Ernst & Young ShinNihon LLC) |
| Sep. 2011 | Registered as a certified public accountant |
| Oct. 2017 | Manager of ShinNihon LLC (currently Ernst & Young ShinNihon LLC) |
| May. 2019 | Joined AXA Life Insurance Co,. Ltd.and AXA Holdings Japan Co., Ltd. |
| Oct. 2021 | AXA Direct Life Insurance Co., Ltd. General Manager of Internal Audit Department |
| Jun. 2023 | Our full-time outside corporate auditor (current position) |

Outside Auditor

Takashi Miyazaki

Career

| | |
| --- | --- |
| Oct. 2002 | Registered as a lawyer |
| Oct. 2002 | Joined Nagashima Ohno & Tsunematsu Law Office |
| Jan. 2014 | Partner of the said office (present position) |
| Jun. 2016 | Outside Auditor of the Company (current position) |

Outside Auditor

Kengo Wada

Career

| | |
| --- | --- |
| Oct. 2000 | Joined Asahi Audit Corporation (currently KPMG Azusa LLC) |
| Apr. 2004 | Registered as a certified public accountant |
| Feb. 2006 | Joined GCA Corporation |
| Feb. 2015 | Established AIPartners, Inc. Representative Director (current position) |
| Jun. 2016 | Registered as a tax accountant |
| Jun. 2016 | Established AIPartners Tax Accounting Firm. Representative of the said firm (current position) |
| Mar. 2017 | Outside Auditor of Tanren, Inc. |
| Jun. 2017 | Outside Auditor of the Company (current position) |